MICO – Mantis Inbound Call Organiser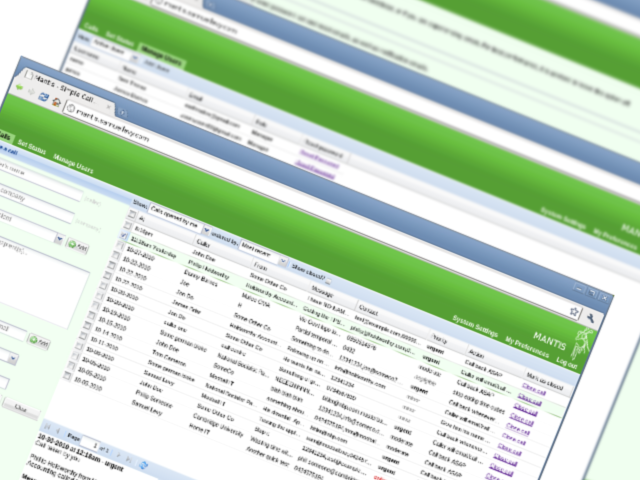 MICO is a simple application for taking down and tracking phone calls. MICO stands for Mantis Inbound Call Organiser .
Are you using MICO? Let me know on mico@samuellevy.com
Licence: GNU Lesser General Public Licence version 3.0
Requirements:
– PHP 5.1+ (optimisied for PHP 5.2+)
– MySQL 5+
Unfortunately the time has come to retire MICO. If you're interested in using it, you're free to access the source code from github, however you have to remember that the majority of it was written in 2010, and it doesn't precisely adhere to modern standards for usability, browser support or security.
Upgrade Instructions:
Upgrade instructions are available here.
Hosting Options:
Easy MICO hosting is available through the Dreamhost 1-Click Install system.
Git:
MICO is hosted on Git hub: http://github.com/samlev/MICO
Live Demo:
The live demo has been disabled. Sorry for any inconvenience.
Bugs & Feature Requests:
Until a formal bug tracker is set up, send any bug reports, suggestions, etc. to mico+bugs@samuellevy.com
Language Support:
MICO currently supports the following languages:
If you would like to contribute a translation, let me know at mico+translate@samuellevy.com
FAQs & troubleshooting:
Common issues and their resolutions are available here.